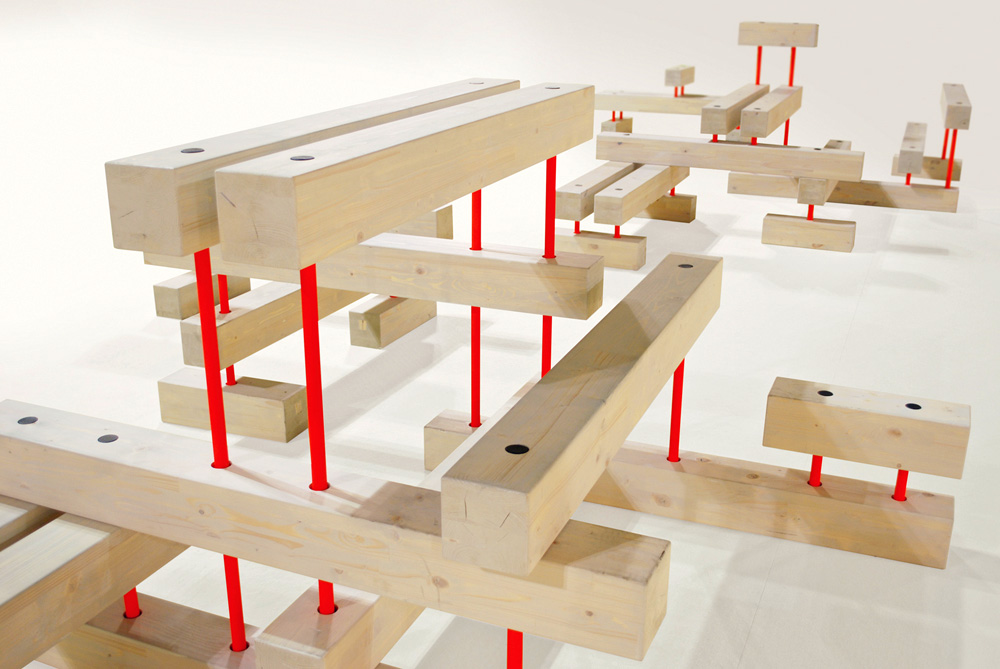 When designing her unique modular public seating system, Latvian architect Ligita Brege came up with the name MEET ME! – a name that sums up this piece of contemporary architecture perfectly.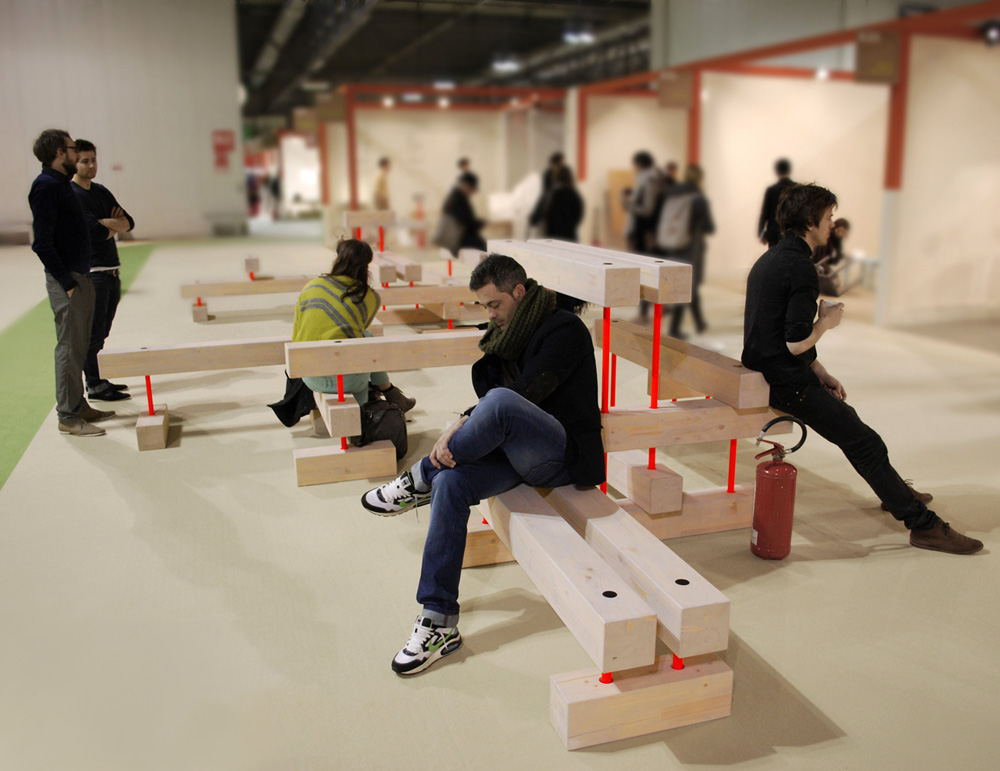 MEET ME! is all about public interaction and engagement, and using the differently positioned wooden modular benches does exactly as the name suggests – encourages people to meet. Far too often, people sit no more than a few feet from each other on park benches, without even passing small talk, MEET ME! promotes communication and a togetherness as people inhabit the public meeting area.
Brege's designed is a visually compelling one that demands further exploration and, with the wooden seating areas open to manipulation and configuration to create a social area of different levels, the architect's goal of getting users to mutually interact is one that is sure to be successful.