Adona Khare is a painter from a small town in Iowa, her work is created using only a pencil, an eraser and a sock while her drawings feature animals in a surreal world in an effort to inspire adults and children to use their imagination in order to build their own world other than their own.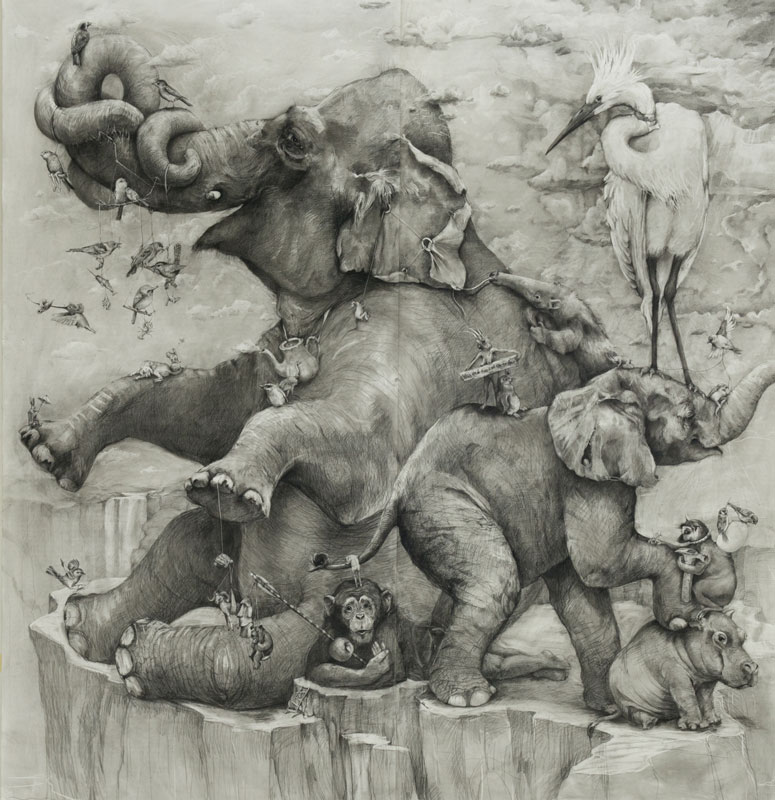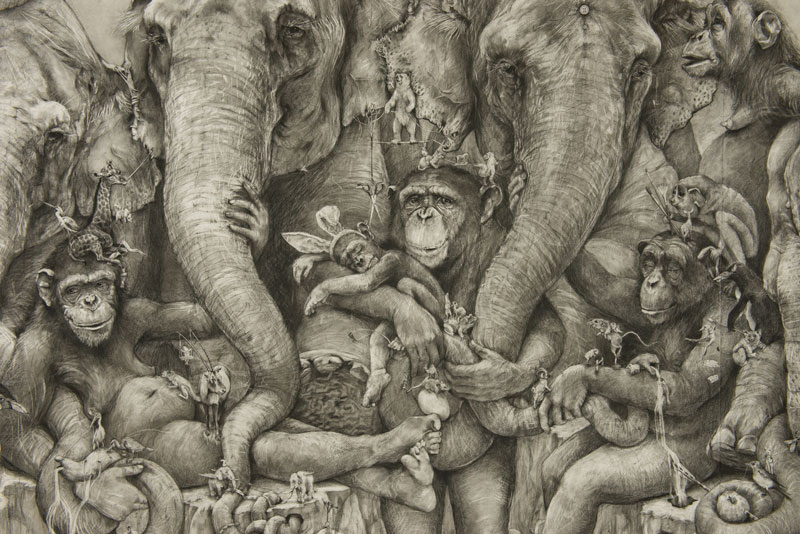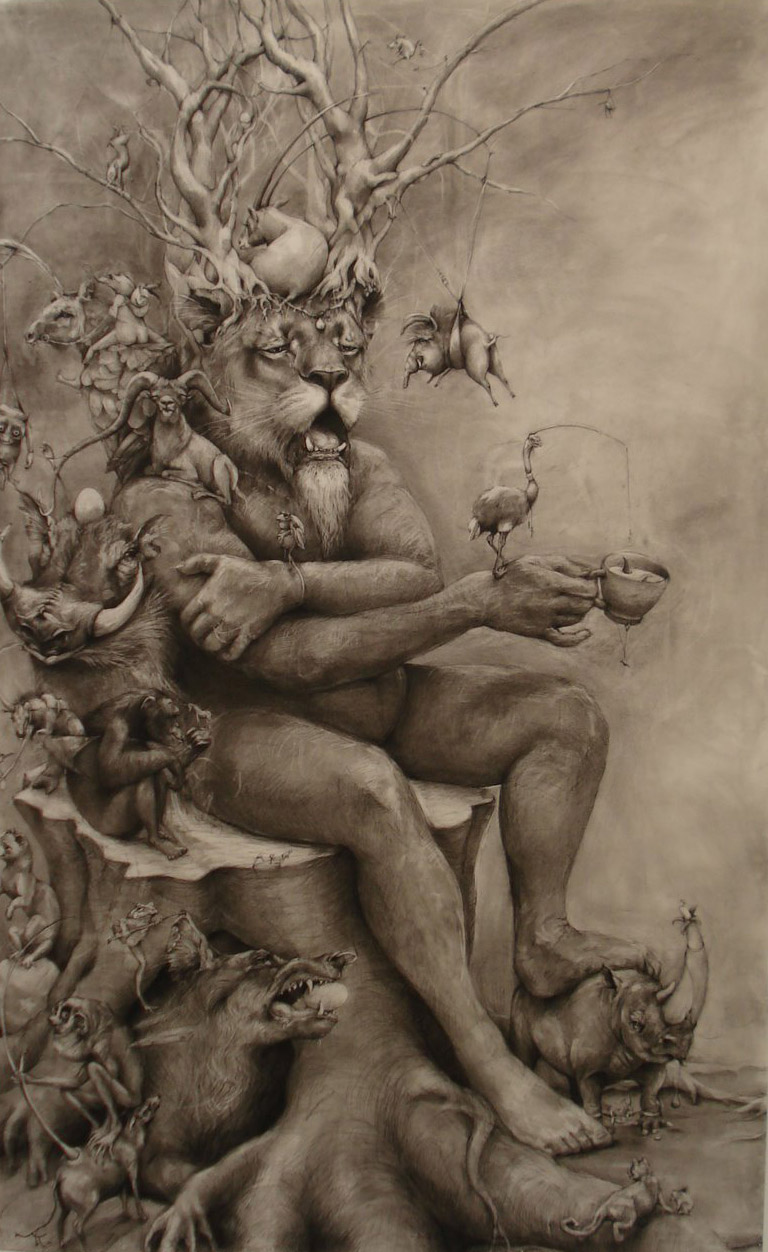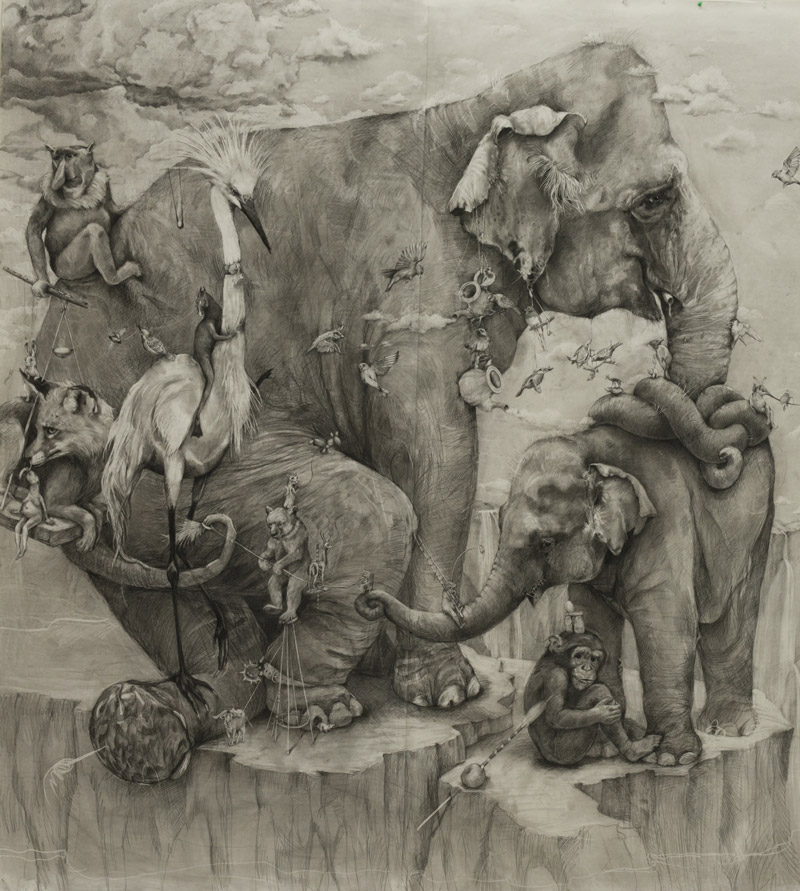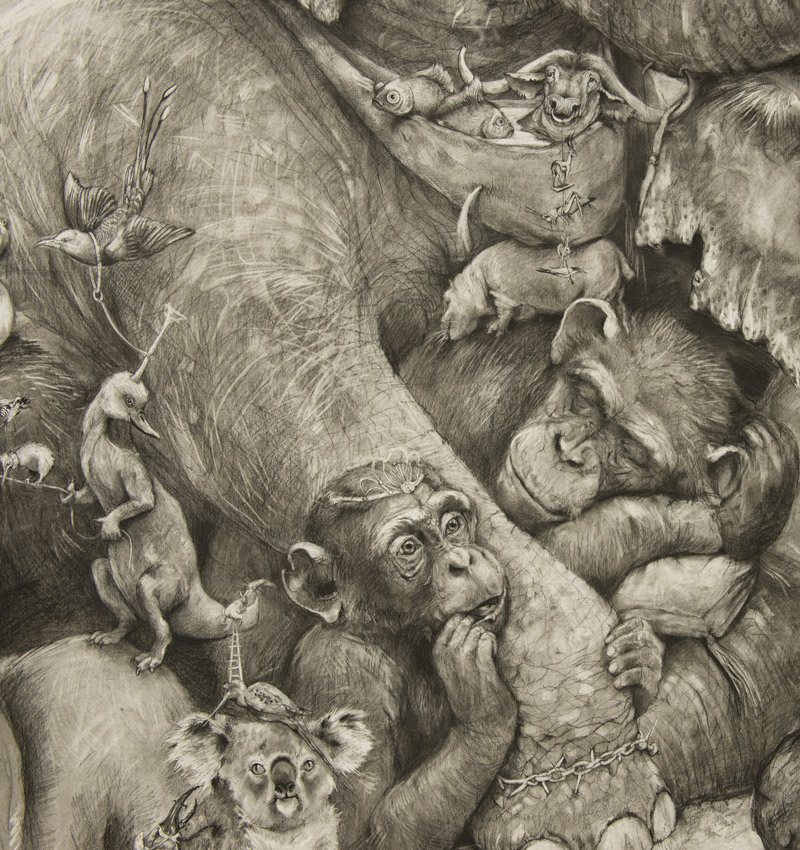 Elephants is the award winning artwork prize for 2012 where she presents a series of life sized Elephants mixed with other wild animals.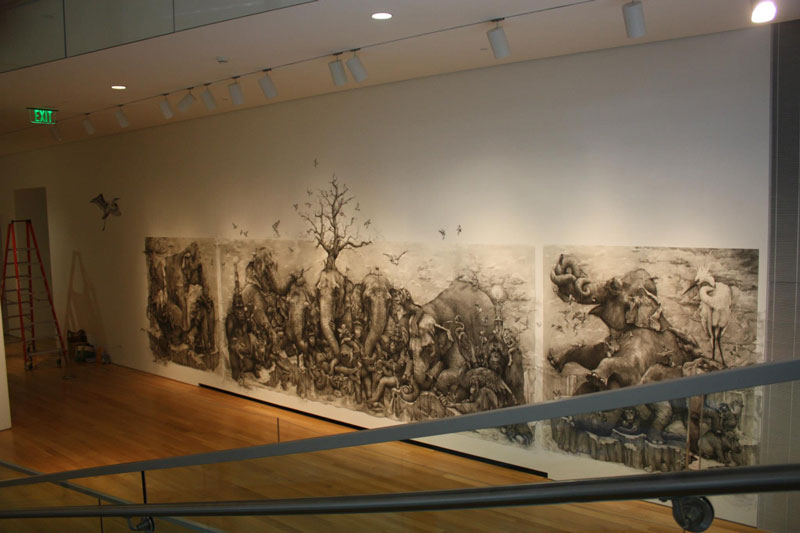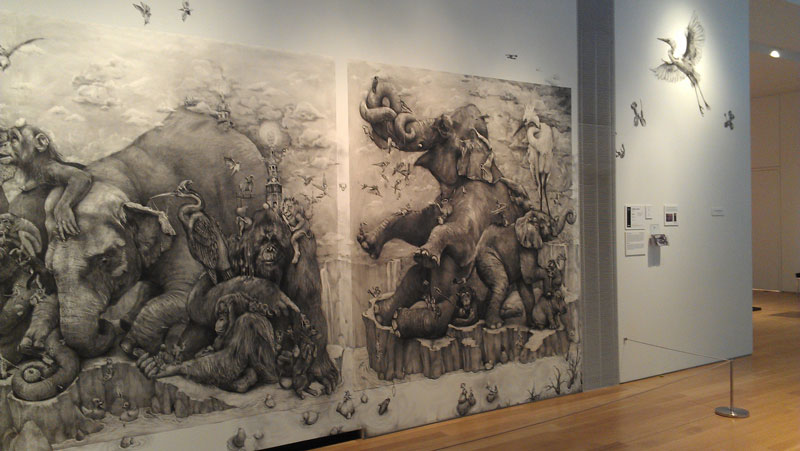 Elephants is a large scale paper drawing made with carbon pencil on paper.
Elephants Artwork Installation Video in ArtPrize 2012
The World of Adonna Khare