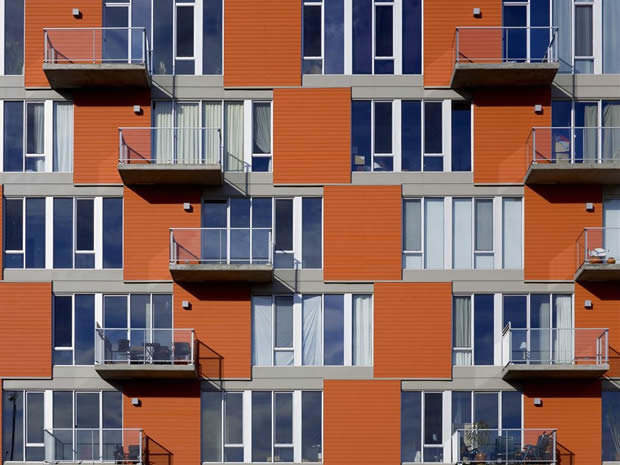 Below we are going to post some of the most colourful social buildings from around the world.
1. Two social housing blocks called Honeycomb Apartments by OFIS in Izola, Livade Slovenia.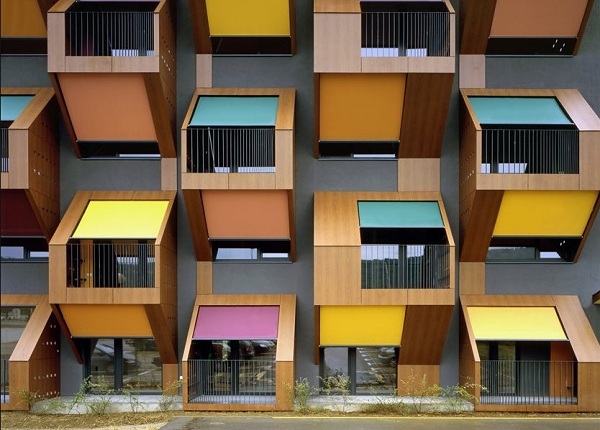 2. Paris social buildings on On Marcadet street by X-TU Architects enriched with colorful front face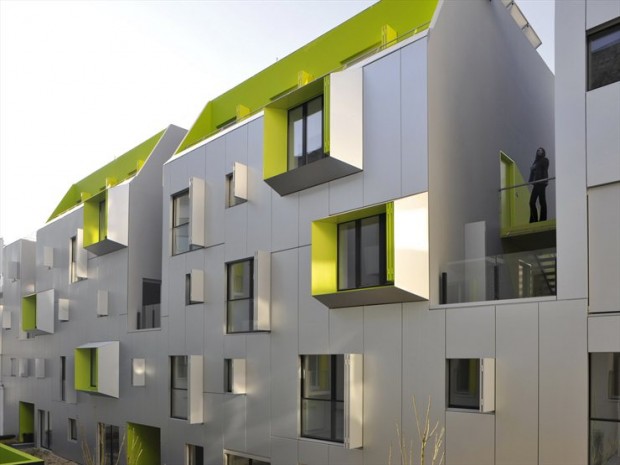 3. Rainbow colored Bamboo Orchard Subdivision Social Housing by Buensalido + Architects in Cabuyao, Phillipines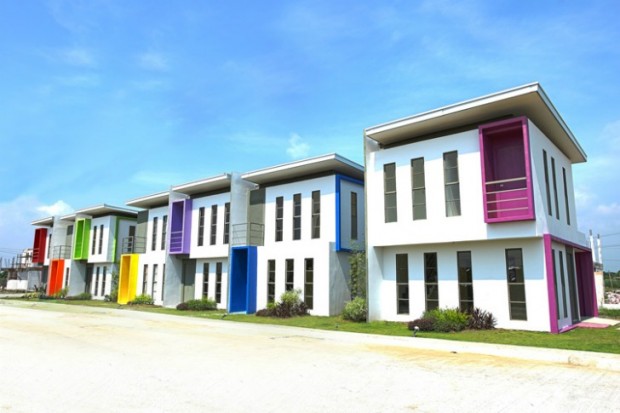 4. Red Housing Units by ACXT architects in Salburúa, Vitoria – Gasteiz, Spain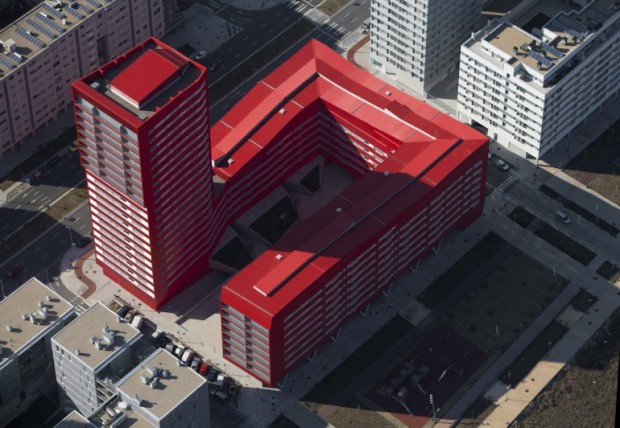 5. Yara community housing by Buildcorp Commercial(Project Architect: Carabott Holt) in Broadmeadows, Melbourne Australia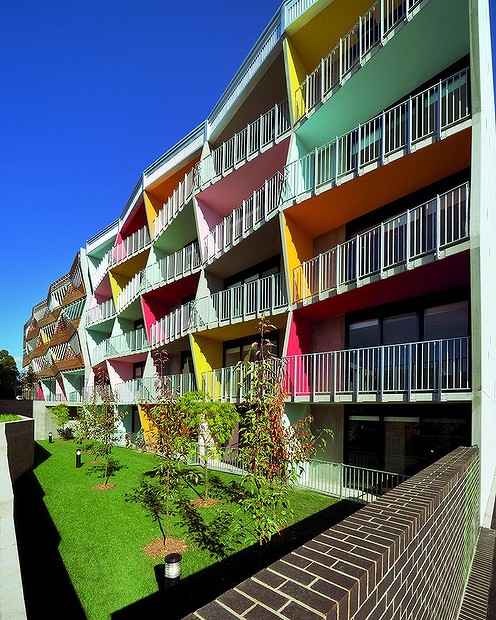 6. Vallecas 51 Social Housing in Madrid, Spain by SOMOS Arquitectos
7. Santa Eugenia De Berga, Spain social housing by bailo + rull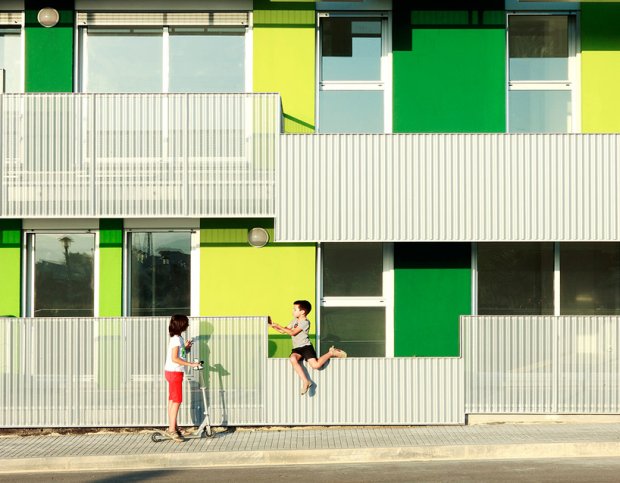 8. Social housing settlement Poljane of Maribor city, Slovenia by Bevk Perovic Architects.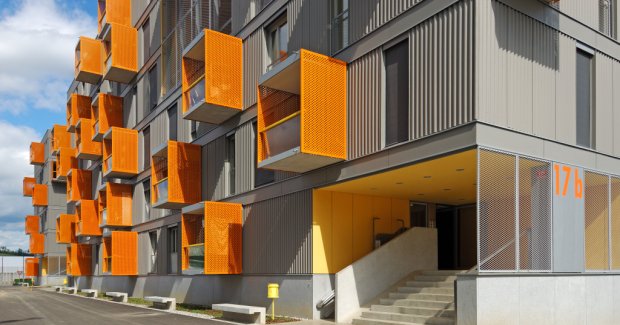 9.  M9 development multifunctional social housing in the Cité du Multimédia Montreal, Quebec/Canada by Sid Lee Architecture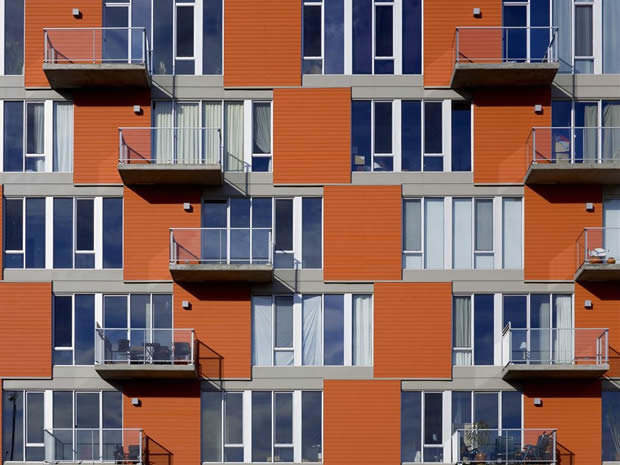 10. Social housing in Elmas, Italy by 2+1 officina architettura