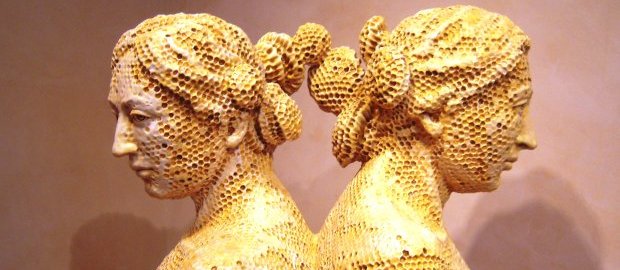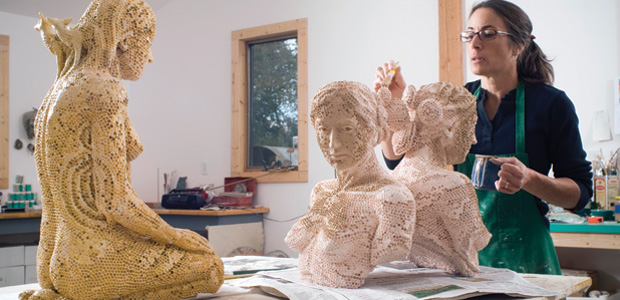 Greenwich House Pottery, New York, NY
Microsoft, Seattle, WA
Museum of Arts and Sciences, Macon, GA
University of WA. Seattle, WA
Yellowstone Art Museum, Billings, MT
Her honeycomb sculptures reveal the direct bond between human and nature by creating human forms with elements from nature such as a feminine human body that has honeycomb like texture.
Her work can be found in Jane Sauer gallery where someone can also order on of her artworks.
Adrian Arleo Sculptures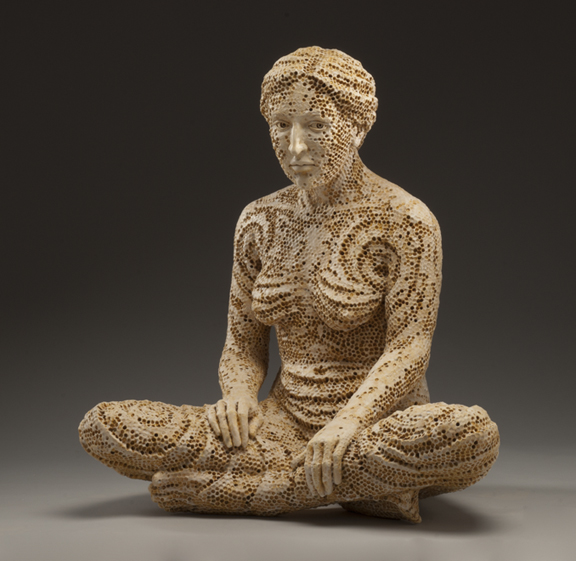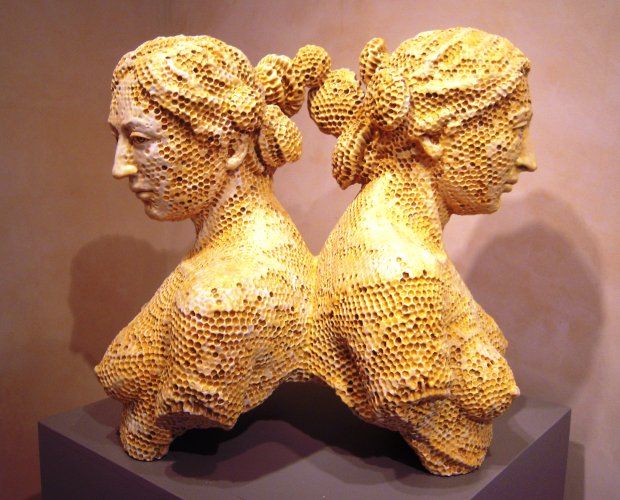 Adrian Arleo at Jane Sauer Gallery