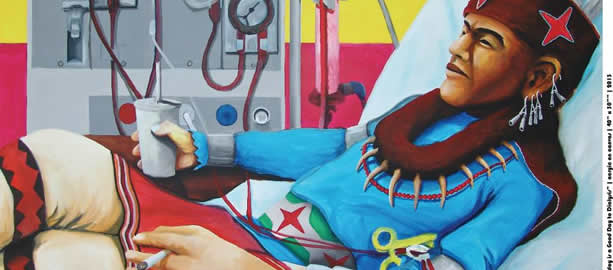 Through his art, Echo-Hawk is able to merge his traditional values with his lifestyle, producing works that cover Native American topics and hip-hop culture.
Echo-Hawk teaches both art and writing, conducts workshops, and speaks at conferences across the country. His work has been exhibited across the US and internationally and he was chosen as the 2012 Eiteljorg Museum Artist in Residence.
He started using gas masks in his artworks originally to raise awareness for toxic and radioactive waste sites that were popping up in Indian Country, "I wanted people to think about it, to ask questions. So, I used the image, and idea, of the gas mask" from Bunky Exho-Hawk blog.
Bunky Echo-Hawk Prints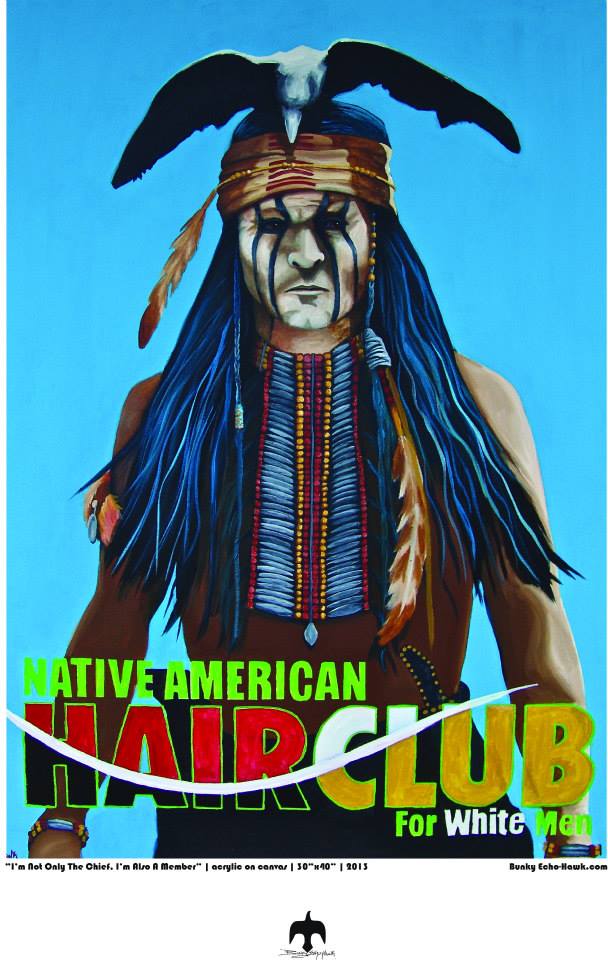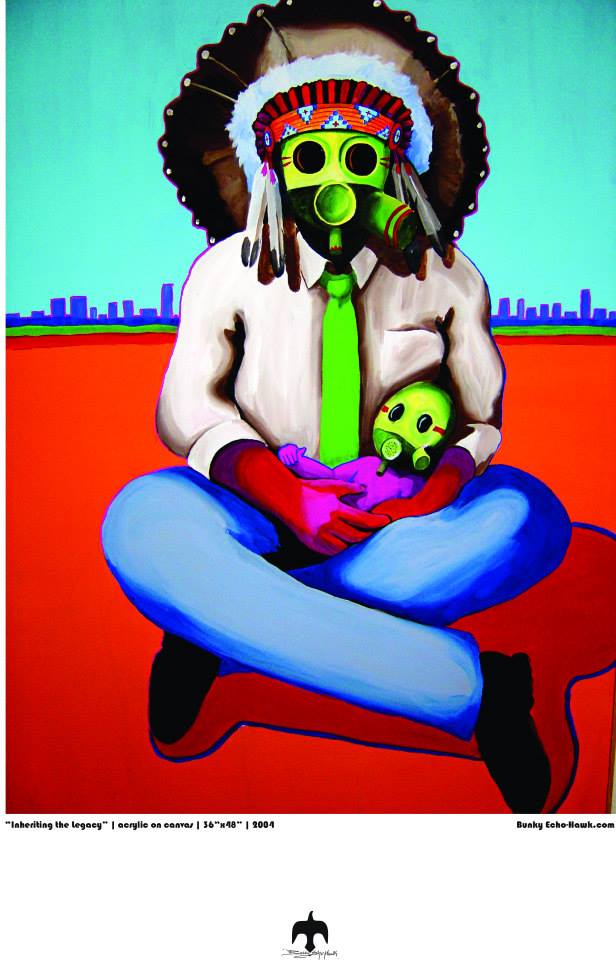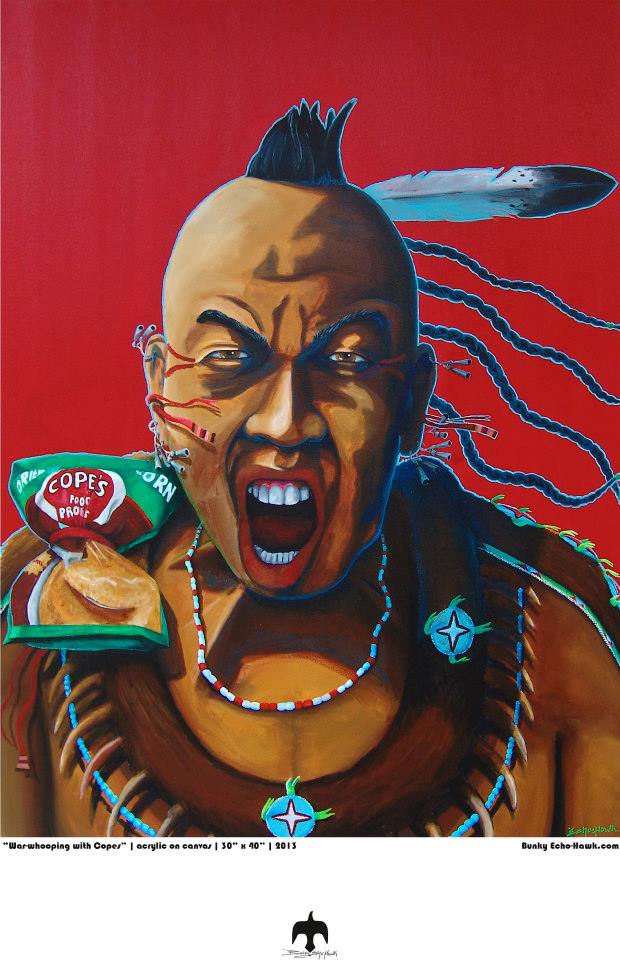 Bunky Echo-Hawk Portraits