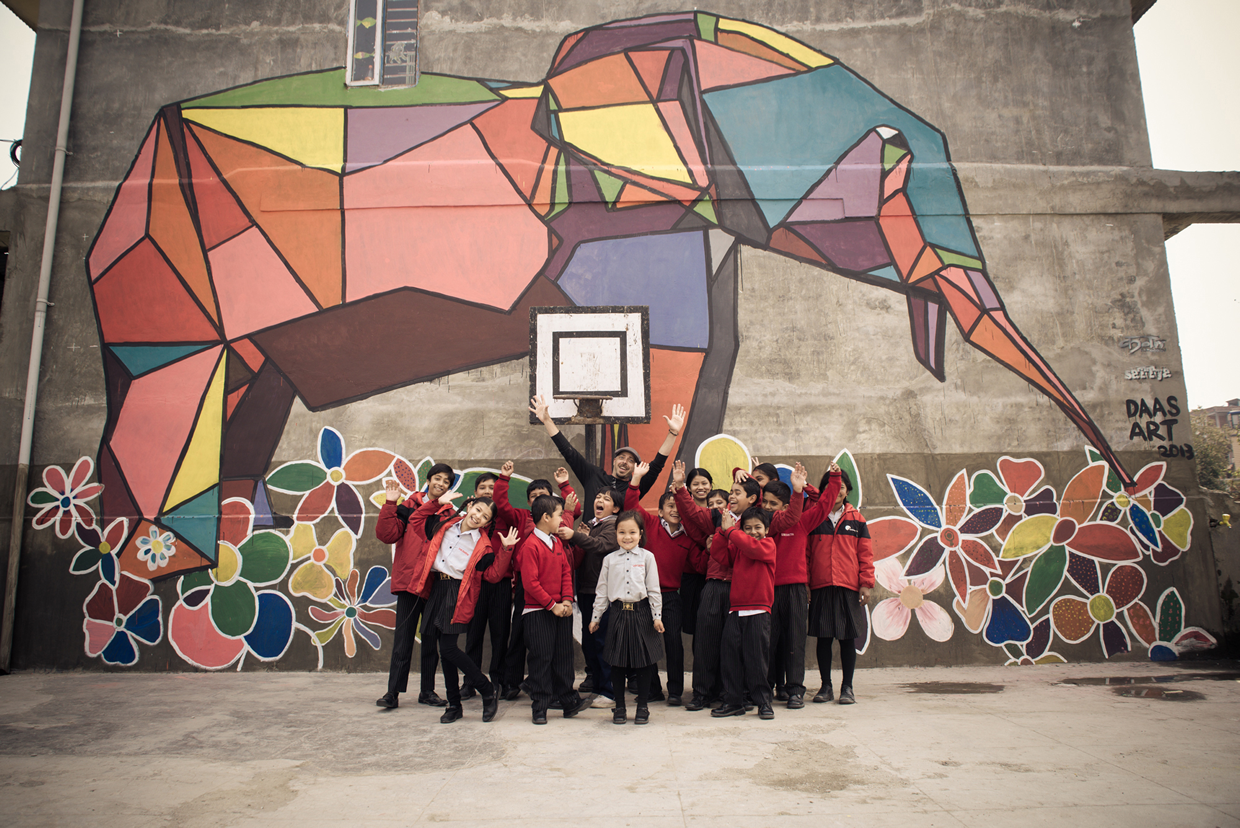 The most recent stop on Daas' journey brought him to Kathmandu, Nepal, as part of Sattya Arts Collective's "Kolor Kathmandu"." The project intends to create 75 site-specific murals in Nepal. Visiting artists work alongside local artists and community members to create the murals that will inspire and attract visitors for years to come.
Daas and other artists participating in the project are all volunteers. Although paint and minimal supplies are provided by Sattya, travel expenses and accommodations for 21 days in Nepal were Daas' first challenge. So, he launched a fundraiser online in an effort to help offset the cost.
Daas new work is to be shown in May at Cafe Absinthe in Osaka, Japan.
For more about Daas and his artwork, visit his website and Kolor Kathmandu project website.