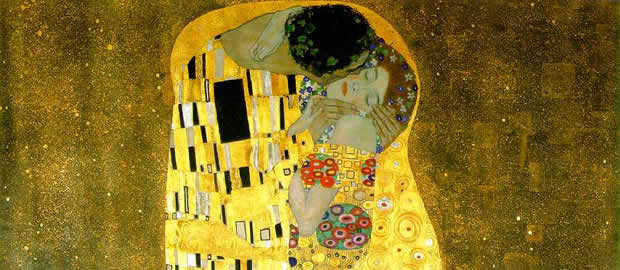 The Influential Gustav Klimt
The year was 1892. Artists in Austria were growing weary with the societal norms they felt were restricting their creative ambitions to traditionalism and historicism. Many were ready to resign from the Association of Austrian Artists and strike out on their own. Resign they did, under the leadership of none other than Gustav Klimt.
Then just thirty years old, Gustav Klimt was a new breed of the artist; a painter who delved into deep symbolism and subjects previously thought too taboo for public displays of art. He was the founder of the Vienna Secession movement and the first president of the Union of Austrian Artists. But Klimt was far more than just his politics; he was an outstanding artist in his own rite.
Klimt's style was very traditional in his early years. It wasn't until after the deaths of his father and brother that he embraced a new lifestyle and the artistic interpretation for which he is now famous.
About the time Klimt began experimenting with less traditional art, psychiatrist Sigmund Freud was turning Austria upside down with his new theories regarding psychoanalysis and human sexuality. Klimt was an avid follower of Freud, being heavily influenced by him in his own art.
The favourite subject of Klimt's painting was the female body. Combining that subject with his admiration for Freud led Klimt to produce a lot of work with an underlying theme of eroticism. Some of his work, like his Frau bei der Selbstbefriedigung (Masturbation) sketch, was even labelled pornography.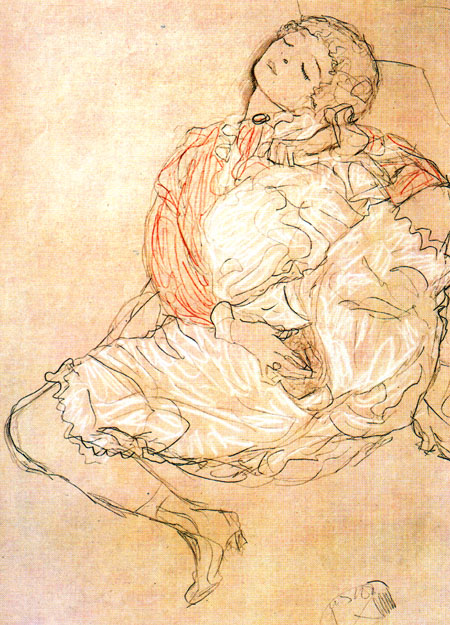 Despite the controversial nature of both Klimt and the Vienna Secession, the artist went on to great fame after his death in 1918. Today he is still considered one of the most influential artists of the Austrian Art Nouveau movement.
His most famous works include:
The Kiss – This work is regarded by many experts as the most important of Klimt's career. The painting's thought-provoking imagery and intricate layers make it a favourite of art lovers around the world. It is currently being displayed in Vienna.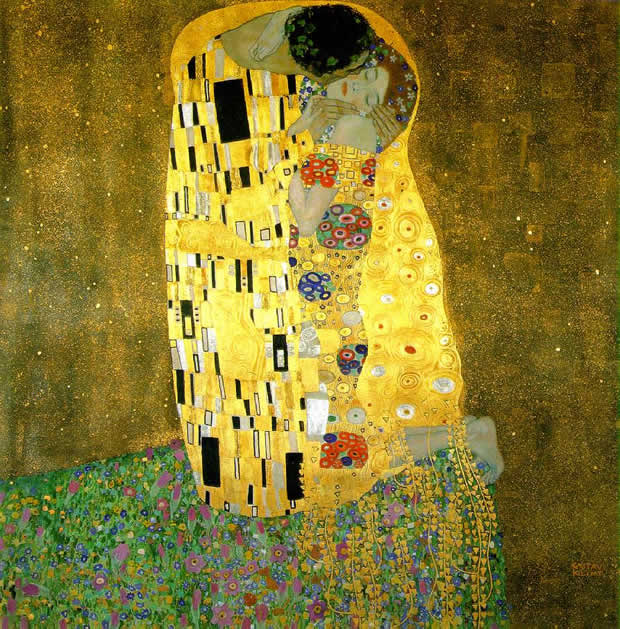 Judith and the Head of Holofernes – Created in 1901, Judith and the Head of Holofernes is also known as "Judith I" in light of the fact that Klimt painted a second Judith work in 1909. Judith I tackles the Biblical character of the same name in a way that shows her as both a woman to be desired and one who is slightly deviant at the same time.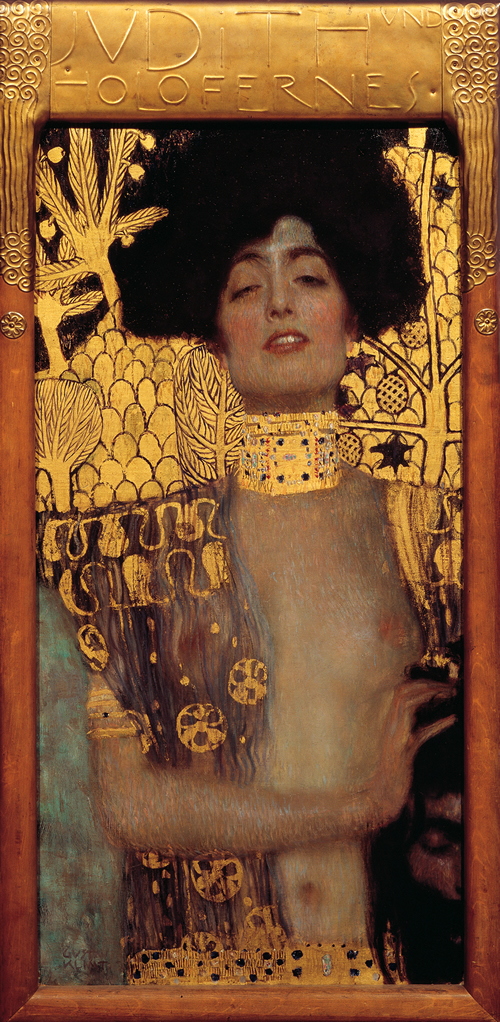 Avenue in the Park of Schloss Kammer – This painting is a departure from the darker and more sexual themes often painted by Klimt. It depicts a very beautiful scene of tall trees along an avenue.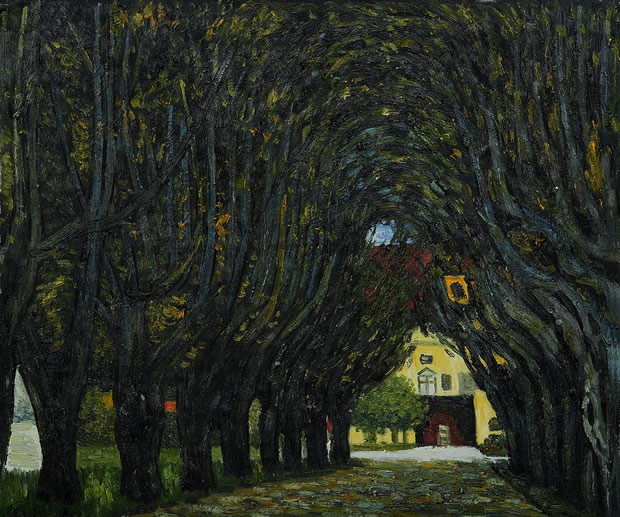 Beethoven Frieze – Klimt painted Beethoven Frieze directly on the walls of the Vienna Secession Hall as his contribution to the 14th Vienna Secessionist exhibition. It was to be a work honouring sculptor Max Klinger; a man whom Klimt highly respected. Though it was intended to be temporary, the mural has lived on and is now on permanent display.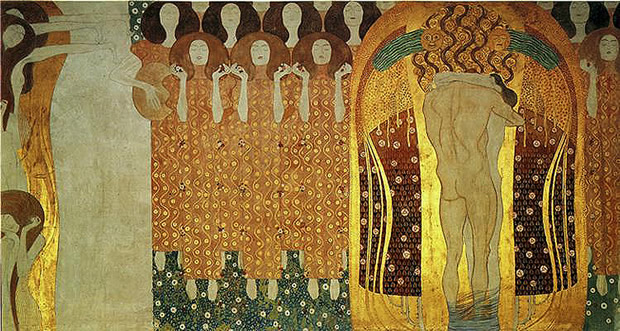 Portrait of Adele Bloch-Bauer I – This 1907 portrait is considered by some to be the premier piece of Klimt's "golden years.' It took three years to complete, in oil and gold, and was commissioned by Austrian industrialist Ferdinand Bloch-Bauer.