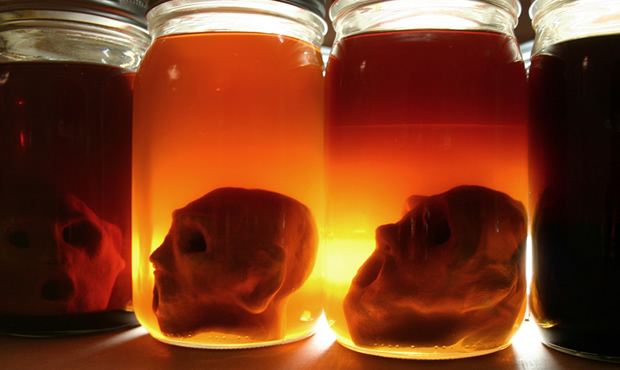 Through his work, Feodorov addresses contemporary issues of environment, consumerism, and spirituality. Away from his sound and video work, he is also producing art on paper and canvas, creating "hybrid mythical iconographies" that tackle issues such as environmental disaster and post-Colonial identity.
Currently an Associate Professor of Art at Fairhaven College of Interdisciplinary Studies at Western Washington University, Feodorov's art has been recognized in the publications Time and Time Again, by Lucy R. Lippard and Manifestations, edited by Nancy Marie Mithlo, and in the PBS series Art 21: Art for the 21st Century.

 

Statement by Artist
In 1979, the largest accidental release of radioactive material in USA history happened in Church Rock in the state of New Mexico. A tailing dam burst, sending eleven hundred tons of radioactive mill wastes and ninety million gallons of contaminated liquid pouring toward Arizona into the Rio Puerco River. Today, the Navajo communities still cannot use the water.